Schweizer Medizin fur Russische Patienten, Behandlungen in der Schweiz, Behandlungen im Ausland, Schweizer Kliniken, Geburt in der Schweiz, Visum in die Schweiz, Ubersetzungen Russisch-Deutsch, Ubersetzungen Russisch
About us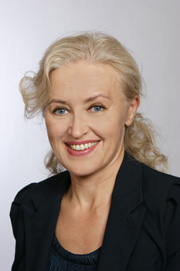 Founded in 1997, we have been successfully working with Swiss clinics ever since.
The executive director of Swiss Medical Guide is Dr. med. Violla Ankelmann. She is qualified as a Russian and a Swiss medical doctor, which is a unique feature in the industry.
In 1993, Dr. med. Ankelmann graduated from the University of Nizhnji Novgorod in medicine studies
She has been living in Switzerland since 1996
The qualification as a translater was obtained in 1997
She has been working as a medical doctor in Swiss hospitals since 1999
In 2001, she completed her PhD in Medicine from the University of Zürich
She is competent in medical terms in Latin, Russian, English and German
All of these qualifications enable a seamless experience throughout the organization, assistance in travel and the consultations in Switzerland. Dr. med. Violla Ankelmann is personally looking after the patients.
Swiss Medical Guide knows the best Swiss professors and Medical doctors personally and is working successfully with them.